575 W. Seneca St.
Kankakee, IL 60901
Phone: 815-932-7711
HVAC Services
Design / Build

Our highly capable team can design and produce a heating / cooling solution that you will be pleased with.

Sales / Installation

Factory Authorized
Sales / Service / Installation
Carrier - Sanyo - York - Trane Ruud
Rheem - King - Modine - Re-verber-ray
A.O.Smith - Honeywell - Dayton
MUA - Radiant Heaters - Exhaust Fans
Boilers - Chillers

Service

We perform services and repairs to all systems.
A good preventative maintenance program can keep your system running at peak efficiency.
Also our Air Balance Technicians can reduce the hot and cold spots in your office or building.
We do more than HVAC!!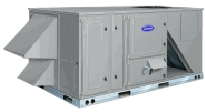 Refrigeration / Food Service Equipment
We service and install Refrigeration and Food Service Equipment. We also do kitchen exhaust equipment.
Water chillers - Coolers - Freezers
Ovens - Fryers
Energy Management / Temperature Controls
We design, install, and service quality pneumatic, electric, and electronic controls.
We also do equipment power wiring.
Boilers / Water Heaters
Our Licensed Plumbers/Pipefitters can service and install all types of Boilers and Water Heaters.
Rental Equipment
We carry a variety of equipment available for rent.
Portable A/C Units
Direct Fired MUA - Direct Fired Jet Heater
Electric Furnaces